Trackin' the hits #22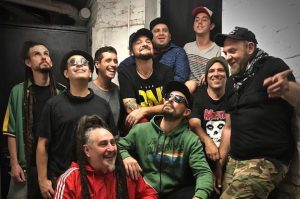 La agrupación argentina Karamelo Santo  está celebrando el lanzamiento de su nuevo álbum "El gran poder volumen 2", un trabajo que reversiona su rock mestizo junto a invitados e invitadas especiales entre ellos sus compatriotas de Los Calzones.
El álbum incluye 14 reversiones entre ellas de temas como "Luna loca", "La ventanita" y "El ritmo indecente".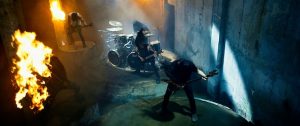 Cambiando de género, un grupo de artistas y productores se unieron para rendirle un homenaje a la legendaria banda de metal Slayer. Bajo la dirección del productor nacional Felipe Gutiérrez del estudio Sheep Visual y en colaboración el cineasta Miguel Gómez de Atómica Films, unieron esfuerzos y crearon un gran video del tema "Angel of  Death".
La canción fue regrabada completamente y los intérpretes son los músicos costarricenses Diego Hidalgo, Andrés Castro, Andrés Cano,  Emanuel Navarro y Anton Daru  rrsso. La mezcla estuvo a cargo de Juan Pablo Calvo y la masterización de Grave Town Productions. El video lo pueden buscar en Youtube en el canal oficial de Sheep Visual.