Trackin' the hits #81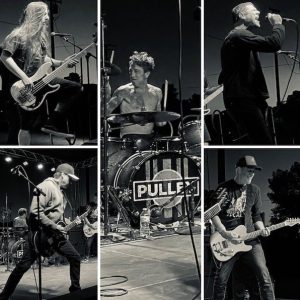 La banda estadounidense de punk rock Pulley, oficializó su visita en Costa Rica para celebrar junto a Stand Up, su 14vo aniversario.
La fiesta será en grande y junto a Pulley se presentarán las bandas nacionales Endemia, Seka, Sentido Común y Punkzoña.
El evento se realizará en Club Peppers en Zapote y para información de reservaciones puede escribir al whatsapp 61 62 39 87.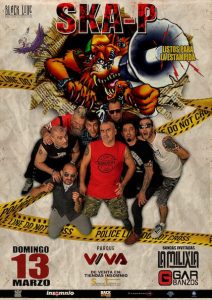 Siguiendo con shows internacionales ya se oficializó la 3er visita de la agrupación española Ska-P en el país. 
Los españoles se presentarán el domingo 13 de Marzo en Parque Viva, después  de 9 años de no visitar tiquicia. También ese día se presentarán las agrupaciones nacionales La Milixia y Los Garbanzos.
La producción está a cargo de Black Line Productions, quienes anteriormente han estado atrás de grandes conciertos internacionales como Slipknot, Epica y The Adicts.
Para más información puedes buscar a Black Line Productions en todas las redes sociales.