Trackin' the hits #51
El cantautor español Enrique Bunbury lanzó una nueva versión del clásico de José José, "El triste". 
"He querido hacer coincidir la publicación con el segundo aniversario de su muerte y así homenajear al Príncipe de la Canción, posiblemente el artista más querido entre los hispanos de las Américas" declaró Bunbury.
Esta versión tiene un sonido vintage y viene acompañado de un video que pueden ver en su canal en youtube.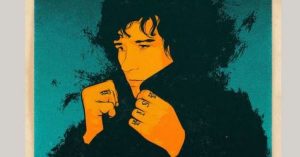 Junto al lanzamiento de este tema, el cantante anunció que realizará una gira por Estados Unidos y México en el primer semestre del próximo año.
Además, Bunbury también recibió la grata noticia de tener 2 nominaciones en los Latin Grammy. La primera es en la categoría "Mejor Canción Rock" por "Sur" de Love of Lesbian  y su segunda nominación es como "Mejor Álbum Rock" por "Curso de levitación intensivo"
Sus compatriotas de Love of Lesbian, también recibieron 2 nominaciones más, en las categorías "Mejor álbum de rock/pop" y "Mejor canción rock/pop".
El cantante argentino Andrés Calamaro fue otros de los nominados a un Latin Grammy, esta vez en la categoría "Mejor Álbum pop vocal" por su producción discográfica "Dios los cría".