Trackin' the hits #45
La productora audiovisual Tamboura Films anunció la salida de la película documental  "No somos nada" de la legendaria banda de punk La Polla Records. 
Esta es la tercera parte de una serie de documentales que cuentan la historia del punk de los 80's en España.
La Polla Records se formó en 1979 en Salvatierra, España siendo hoy en día la agrupación de punk en español más importante de la historia y su documental se exhibe en la edición 69 del Festival de Cine San Sebastián.
Pronto tendremos más noticias de este documental, estén atentos a nuestras redes.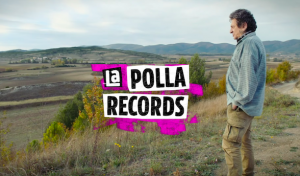 Recientemente salió un vinilo de colección limitada llamado "Ska cares". Un compilado mundial que reúne a 24 artistas del género ska como The Toasters de Estados Unidos, Adhesivo de El Salvador, Vieja Skina de Perú y Big Javi & Los Tenampa de México, entre otros.
De este compilado únicamente se lanzaron 500 copias y para adquirirlos deben ingresar a Supernovaska en Bandcamp.