The Killers anunció el lanzamiento de The Killers Career Vynil Box, un boxset exclusivo que incluirá toda su discografía en vinilo, con motivo del aniversario número 14 de su disco debut Hot Fuss (2004).
El set incluirá sus cinco álbumes de estudio, además de Sawdust (2007), material de rarezas y b-sides, y un LP doble del Live from The Royal Albert Hall grabado durante su presentación en Londres en el año 2009. Adicional a esto, contendrá un slip mat con el logo de la banda.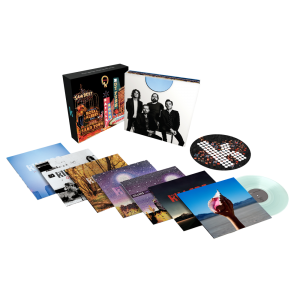 La colección estará disponible el 15 de junio y desde ya se puede pre-ordenar a través del sitio oficial de la banda.
Vía Rolling Stone.