The Cranberries ha anunciado una reedición de lujo de su álbum: No Need to Argue (1994). El LP más vendido del grupo estará disponible en ediciones digitales y físicas ampliadas el 18 de septiembre.
Esta nueva reedición de lujo busca capturar el espíritu de Dolores O'Riordan como compositora, activista y amante de Irlanda. La edición ampliada incluye versiones remasterizadas de las 13 pistas originales del álbum, así como lados B y una serie de extras.
Las versiones de CD doble y digital vienen con la versión del MTV Unplugged de «Yesterday's Gone» y una amplia variedad de demos. También incluirá un álbum en vivo, con ocho temas extraídos de dos espectáculos en el Liverpool Royal Court (1994) y el Estadio Nacional, Milton Keynes (1995).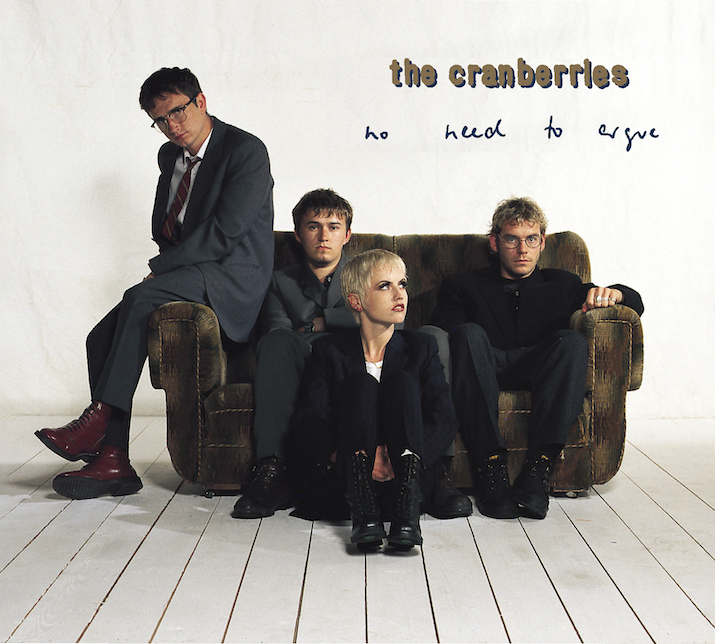 Por su parte, la edición en vinilo, incluirá «Yesterday's Gone» del set Unplugged, así como los lados B, «Away«, «So Cold in Ireland» y «I Don't Need«, y una versión del tema de The Carpenters: «Close to You«.
Además, todos los formatos incluirán un ensayo sobre la historia del álbum escrito por Eoin Devereux (archivero de la banda).
Vía CoS.