Red Hot Chili Peppers regresará el 1 de abril con su nuevo álbum, Unlimited Love. El álbum fue producido por el legendario Rick Rubin y marca el primer lanzamiento de la banda con el guitarrista John Frusciante desde 2006.
"Nuestro único objetivo es perdernos en la música. Pasamos miles de horas, colectiva e individualmente, perfeccionando nuestro oficio y mostrándonos el uno al otro, para hacer el mejor álbum que pudimos", explicó RCHP en un comunicado. "Nuestras antenas sintonizaron con el cosmos divino, estábamos muy agradecidos por la oportunidad de estar juntos en una habitación y, una vez más, tratar de mejorar. Pasaron días, semanas y meses escuchándonos unos a otros, componiendo e improvisando libremente. Los sonidos, ritmos, vibraciones, palabras y melodías nos cautivaron".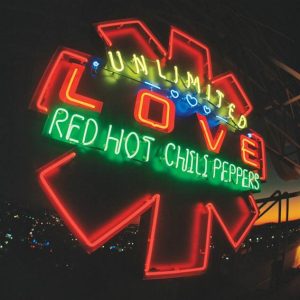 A modo personal, Frusciante agregó: "Cuando nos reunimos para comenzar a escribir material, comenzamos tocando viejas canciones de gente como Johnny 'Guitar' Watson, The Kinks, The New York Dolls, Richard Barrett y otros. Poco a poco, empezamos a traer nuevas ideas y a convertir improvisaciones en canciones, y después de un par de meses, lo nuevo era todo lo que tocábamos. La sensación de diversión sin esfuerzo que teníamos cuando tocábamos canciones de otras personas, se quedó con nosotros todo el tiempo que estuvimos escribiendo. Para mí, este disco representa nuestro amor y fe mutuos".
Como adelanto, RHCP ha compartido el sencillo principal del álbum, "Black Summer".  Miren el video oficial por acá:
Vía CoS.