Se avecina un nuevo tesoro para los fanáticos de la banda.
Radiohead celebrará el vigésimo aniversario del OK Computer con un lanzamiento especial de lujo. Titulado OKNOTOK, será puesto a la venta el 23 de junio vía XL Recordings.
Un comunicado de prensa describe el compilado como «el sueño de un coleccionista de Radiohead«, ya que el tracklist incluye las 12 canciones originales, sus 8 lados-B y tres grabaciones inéditas: «I Promise«, «Lift» y «Man Of War«. Todo el material de OKNOTOK ha sido remasterizado de las cintas análogas originales.
OKNOTOK estará disponible en una gran variedad de configuraciones, incluyendo digital, doble CD y triple LP en vinilo. Una más extensa «boxed edition» se distribuirá a partir de julio, que incluirá entre otras cosas una caja negra, tres vinilos de 180 gramos y un libro de pasta dura con artes (muchas no antes vistas).
El comunicado explicó:
«Bajo este pesado tomo habrá aun más sorpresas: un cuaderno conteniendo 104 páginas de las notas de Thom Yorke en aquel tiempo, una libreta con bocetos de Donwood y Tchock y un casete con música compilada por la banda, tomada de los archivos de las sesiones de OK Computer y las cintas de demos».
Las diferentes variables del OKNOTOK ya pueden pre-ordenarse.
El arte del compilado: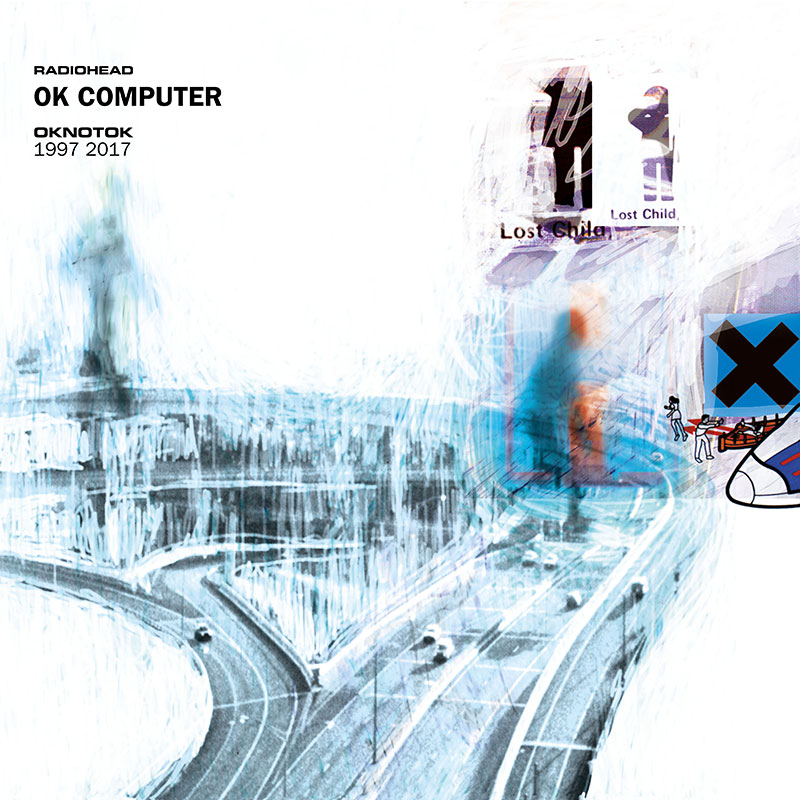 El tracklist de OKNOTOK:
Disco 1:
01. Airbag
02. Paranoid Android
03. Subterranean Homesick Alien
04. Exit Music (For a Film)
05. Let Down
06. Karma Police
07. Fitter Happier
08. Electioneering
09. Climbing Up the Walls
10. No Surprises
11. Lucky
12 Tourist
Disc 2:
01. I Promise
02. Man of War
03. Lift
04. Lull
05. Meeting in the Aisle
06 Melatonin
07. A Reminder
08. Polyethylene (Parts 1 & 2)
09. Pearly
10. Palo Alto
11. How I Made Millions
Vía CoS.