Franz Ferdinand anunció los detalles de Hits To The Head, una colección de 20 grandes éxitos que demuestran cómo la banda ha gestado su grandiosa carrera.
A lanzarse el 11 de marzo de 2022, el álbum recopilatorio también incluye dos canciones nuevas: «Billy Goodbye» y «Curious«, producidas por Alex Kapranos, Julian Corrie y Stuart Price (Dua Lipa, Madonna, Pet Shop Boys).
«Es lo mismo que escribir un set-list para un festival: quieres tocar las canciones que sabes que la gente quiere escuchar. Los hits. Traer los hits a la cabeza. Al corazón. A los pies», mencionó Kapranos sobre el proceso de elección de las piezas para el disco. «Eso significa que se incluyen los sencillos obvios, pero también canciones que sabes que tienen un significado especial para la banda y el público», agregó.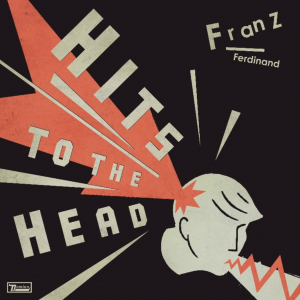 Hits To The Head estará disponible en CD, CD deluxe, 2LP, 2LP edición limitada color rojo, edición limitada D2C en doble LP color oro y cassette. Los formatos en CD y LP vienen con notas y fotos exclusivas. El álbum también está disponible digitalmente.
Por acá, les dejamos el video de su nuevo tema: «Billy Goodbye»: