Es como si fuera de nuevo el 2003.
El Monster Energy Aftershock Festival ha anunciado su alineación para el 2017. El evento de dos días tomará lugar el 21 y 22 de octubre en Discover Park, Sacramento, California. El lineup reúne a varios rockeros veteranos que solían pertenecer a la misma escena. Nine Inch Nails será el acto principal de la primera noche, tocando junto a antiguos compañeros de gira, A Perfect Circle.
La noche siguiente, el cierre estará a cargo de Marilyn Manson. Otros artistas notables incluyen: Stone Sour, Ozzy Osbourne con Zakk Wylde, Run the Jewels, Mastodon, Gojira, Eagles of Death Metal, Deap Vally, Code Orange, y Tech N9ne, entre otros.
Adicionalmente, el evento tendrá un jardín de vinos personalmente curado por Maynard James Keenan de APC.
Los boletos saldrán a la venta el 9 de junio a medio día, hora del pacífico (9:00 a.m. hora de CR).
Poster por acá: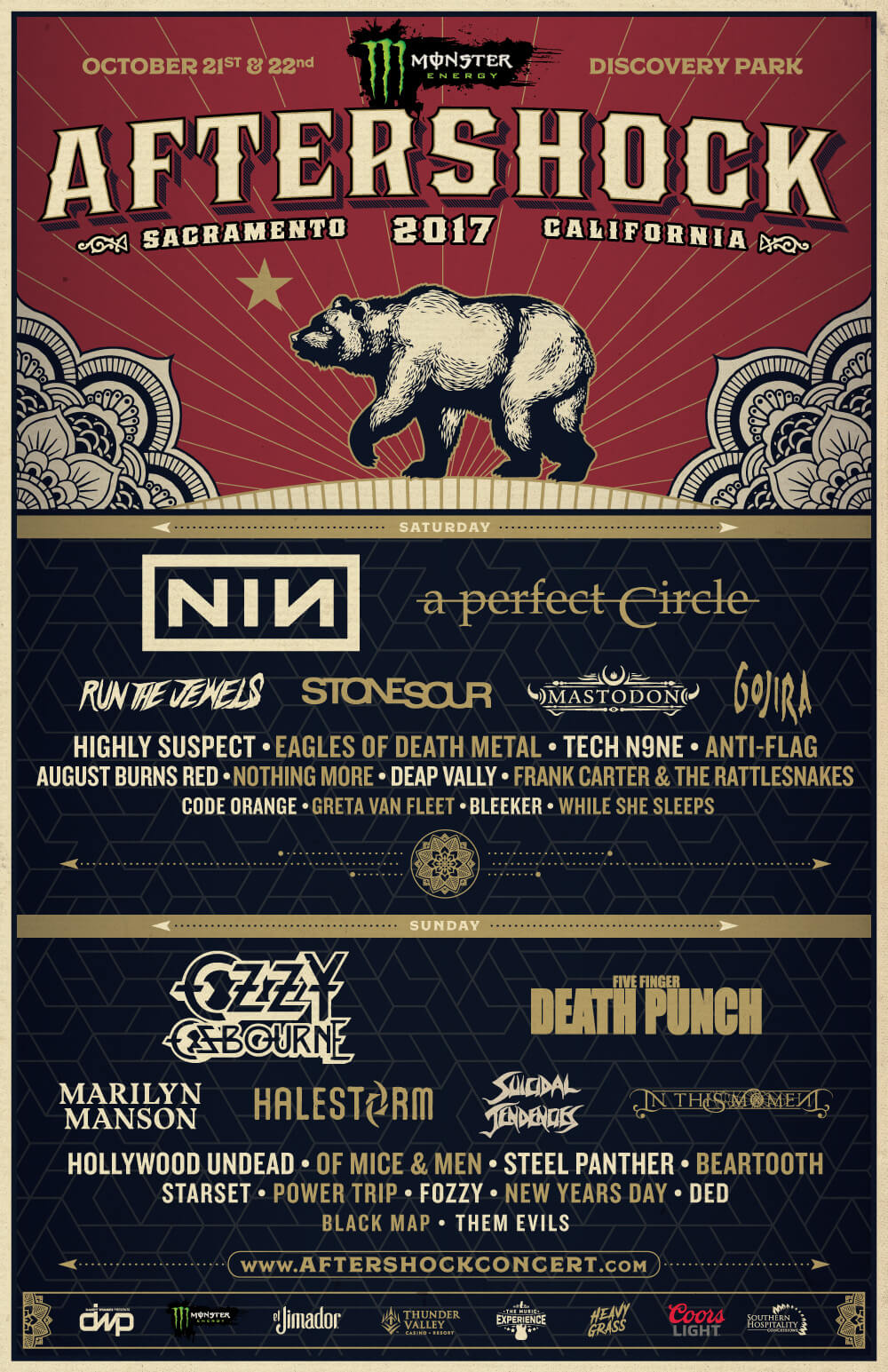 Vía CoS.