El cofundador de Woodstock, Michael Lang, anunció el cartel de artistas que formarán parte del 50 aniversario del festival, a realizarse en Watkins Glen, Nueva York, del 16 al 18 de agosto.
Lang había prometido un «lineup ecléctico» con presentaciones de hip-hop, rock y pop, mezcladas con algunas de las bandas que participaron en el festival original.
La alineación incluye artistas como JAY-Z, Miley Cyrus, The Killers, Chance the Rapper, The Black Keys e Imagine Dragons, junto a músicos veteranos como Robert Plant, Santana, David Crosby, John Fogerty y Grateful Dead (Dead and Company) .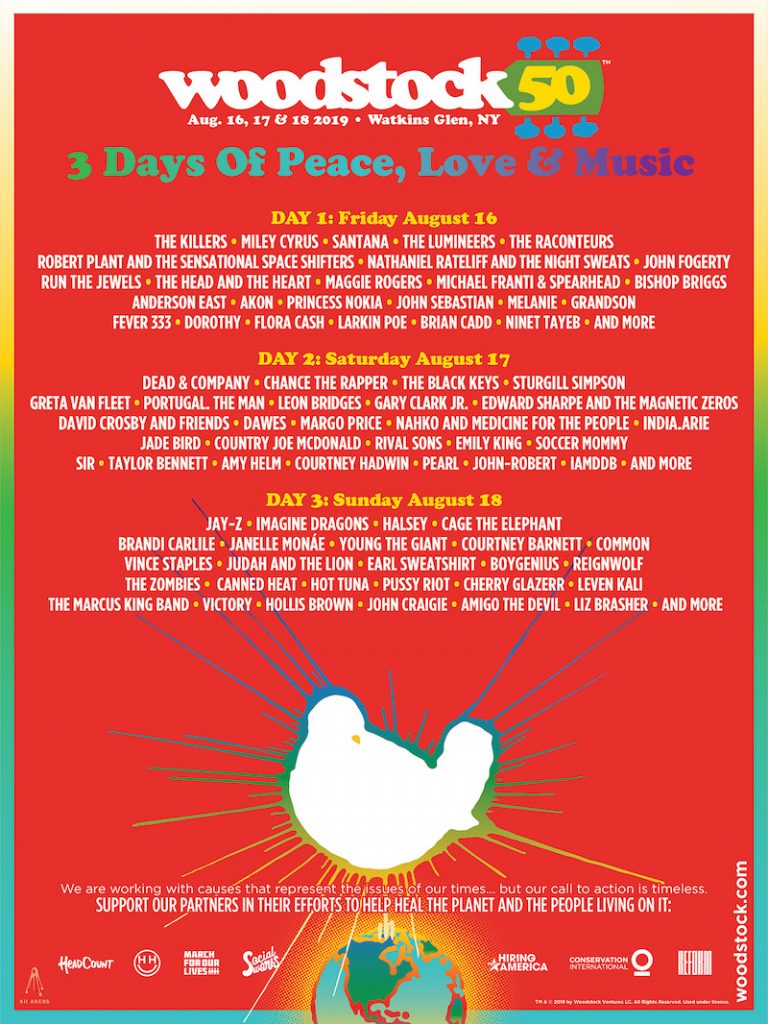 Otros actos notables son The Raconteurs, Cage the Elephant, Brandi Carlile, Greta Van Fleet, Young the Giant, The Lumineers, Leon Bridges, Portugal. the Man, Maggie Rogers, Gary Clark Jr. y muchos más.
Las entradas para Woodstock 2019 saldrán a la venta a partir del 22 de abril, a través de la página oficial del evento.
Vía CoS.