Trackin' the hits #17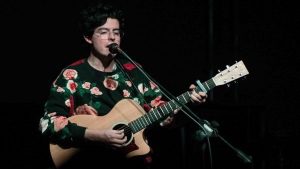 El cantautor mexicano originario de Nuevo León, Monterrey, Charlie Rodd estrenó su nuevo sencillo "La vida nos hizo en pares". La canción fue compuesta por el artista junto a sus fans hace un año, en el pico de la Pandemia inspirada en vivencias y situaciones sentimentales. 
Esta canción formará parte de lo que será la tercera producción discográfica del artista que mezcla el sonido de la nueva ola pop con otros géneros como rock, folk, country y pop tradicional.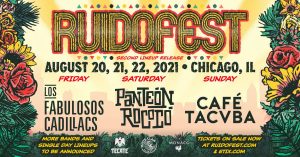 Del 20 al 22 de Agosto Chicago volverá a ser escenario del festival RuidoFest donde más de 25 agrupaciones se presentarán. El cartel está encabezado por los argentinos de Los Fabulosos Cadillacs junto a los mexicanos de Café Tacvba y Panteón Rococó. También participarán otros artistas de la talla de Los Amigos Invisibles, Moenia y el Mexican Institute of Sound.
La organización del festival anunció que pronto darán a conocer más artistas así que estén atentos a las redes sociales del Ruido Fest.