Trackin' the hits #09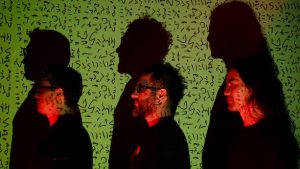 La agrupación nacional 11:11 lanzó su nuevo sencillo llamado "Sanarás". El tema viene acompañado de un gran video que fue realizado por Fico Dörries Gigirey, quien es el baterista de la agrupación y reconocido por su carrera musical con El Parque.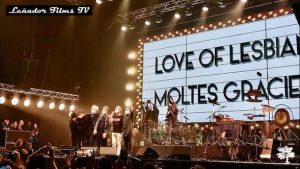 Siguiendo en España, la agrupación Love Of Lesbian sigue siendo noticia en todo el mundo. Primero, su álbum "Viaje épico hacia la nada" alcanzó ser el disco número uno en ventas en España. Por otro lado, la banda comprobó que sí se pueden realizar eventos masivos sin distanciamiento siguiendo con todos los protocolos de salud.
Ellos realizaron un concierto frente a 5,000 personas el pasado 27 de Marzo en Palau Sant Jordi en Barcelona, acompañado de un estudio clínico social donde el resultado no mostró ningún impacto de la transmisión de Covid-19 entre todos asistentes. Después de 14 días, de las 5,000 personas que estuvieron en el evento sólo 6 casos dieron positivos y sus contagios se produjeron fuera del lugar del concierto.