Una versión inédita de la canción "Imagine" de John Lennon fue compartida recientemente por Geffen Records y UMe, a través de las redes sociales dedicadas al músico. La grabación fue descubierta por el ingeniero de audio Rob Stevens a principios de 2016, mientras inspeccionaba unos archivos de la familia.
"Había un carrete de una pulgada y ocho pistas que no decían nada más que el título de un sello discográfico, la fecha y el nombre del ingeniero de sonido Phil McDonald. Fue una verdadera casualidad dar con este demo", comentó Stevens.
El audio estará disponible en Imagine: The Ultimate Collection, una edición especial que incluirá 140 canciones del artista divididas en cuatro discos y dos Blu-rays que a su vez contendrán demos, remixes y outtakes del álbum.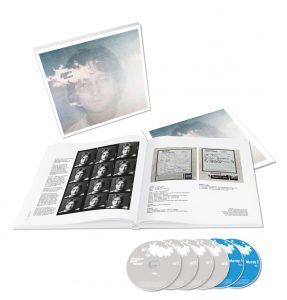 La antología también incluirá The Evolution Documentary, un visual en el que se muestra parte del proceso de composición, producción y postproducción de cada canción que formó parte del álbum original.
Imagine: The Ultimate Collection estará disponible el 05 de octubre.
Por acá pueden escuchar el demo: