Coldplay está de regreso. La banda británica anunció, mediante una ingeniosa carta enviada a su club de fans, el lanzamiento de Everyday Life, su nuevo disco doble, que estará disponible el 22 de noviembre.
"La primera mitad se llama "Sunrise, la otra "Sunset". Sale el 22 de noviembre ", escribió la banda. "Es una especie de cómo nos sentimos acerca de las cosas".
Una nota reciente en el periódico británico The Daily Star describió el próximo álbum de la agrupación como "artístico" y de naturaleza "experimental". The Star también afirmó que seguiría un LP más "convencional" en 2020.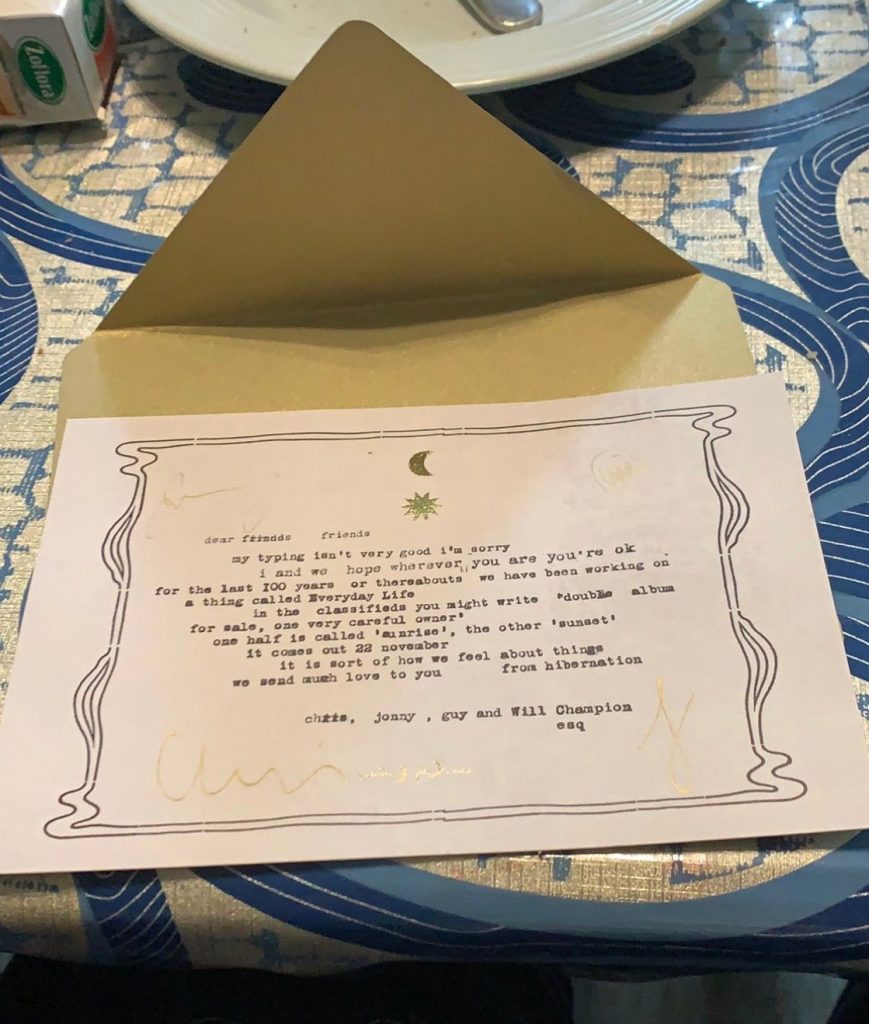 No está claro si Coldplay simplemente combinó estos dos materiales en un doble lanzamiento, o si realmente tienen planeado lanza más músixa el próximo año.
El último álbum de Chris Martin y compañía, A Head Full of Dreams, salió en diciembre de 2015. En años posteriores, han publicado un par de EPs, Kaleidoscope (2017) y Global Citizen (2018), así como el álbum en vivo: Live in Buenos Aires.
October 19, 2019
Vía CoS