Las leyendas del britpop Blur, anunciaron una serie de conciertos en estadios y festivales, y han pasado casi dos años desde que Damon Albarn dijo que "tienen una idea" para otro álbum. La idea se ha hecho realidad, y la banda regresará el 21 de julio con The Ballad Of Darren, su primer álbum desde The Magic Whip de 2015.
"Este es un disco de réplica, reflexión y comentario sobre dónde nos encontramos ahora", dice Albarn en un comunicado de prensa. Sus compañeros de banda también han hecho declaraciones. Graham Coxon: "Cuanto más viejos y locos nos hacemos, más esencial es que lo que toquemos esté cargado de la emoción y la intención adecuadas. A veces un simple riff no basta".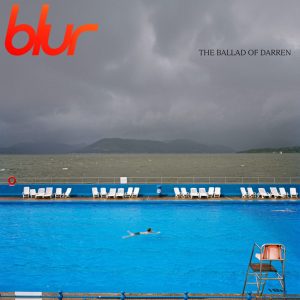 Alex James: "Para que cualquier relación a largo plazo dure con algún sentido tienes que ser capaz de sorprender al otro de alguna manera y de alguna manera todos seguimos haciéndolo". Dave Rowntree: "Siempre resulta muy natural hacer música juntos. Con cada disco que hacemos, el proceso revela algo nuevo y nos desarrollamos como banda. No lo damos por sentado".
El primer adelanto del álbum es "The Narcissist". Es una canción pop-rock a medio tempo súper directa que suena absolutamente al sello Blur. Escúchenla a continuación:
Vía Stereogum